Technologies in Ogata labratory.
We hope these contents will help you!
Neural Network
EIPL (Embodied Intelligence with Deep Predictive Learning)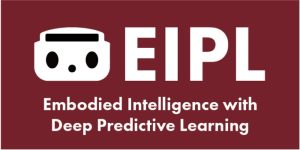 Open-source software for deep predictive learning developed by Ogata Laboratory in our moonshot project.
Link
SCTRNN
Stochastic Continuous Time Recurrent Neural Network (SCTRNN) model developed by Ogata laboratory.
Source Code
RT Components for OpenRTM-aist
OpenRTM-aist is a middleware for Robotics Technology (RT). OpenRTM-aist is developed / maintained by AIST. Please see Official Website of OpenRTM-aist.
NAO RTC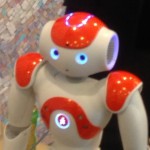 Aldebaran Robotics NAO RTComponent.
Document
Source Code